Tuan Lam had a career-best performance in the 2007 World Series of Poker and finished the event as the runner-up.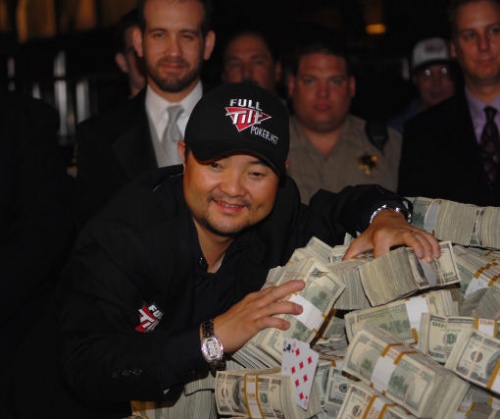 He won a total prize money of $4,840,981 for being the losing finalist and after this, he disappeared into oblivion. It was very difficult to trace Tuan as he was not active on Facebook and did not have a Twitter account.
Once he was spotted by user "M8Ludi" at Bellagio's Noodles Saturday in July 2014 and they had a little bit of conversation. He was a true gentleman and did throw some light about his 2007 WSOP success. He came second to eventual winner Jerry Yang in the 2007 WSOP. The next time Lam was seen was at the 2014 WSOP Main Event. He was in the field and was happy that people still notice him.
Lam said that he plays cash games in Bellagio with his friends and he says that he loves to go there and relax a bit with his friends. Lam said that he went to Vietnam after the 2007 WSOP success and was not keeping well physically. He said that he had to shuttle back and forth to Vietnam as he could not withstand the severe cold in Canada. His health is not keeping up with the climate in Canada. He did not want to divulge too many details about his health. He said that he visited Vietnam for charity purposes.
Lam said that the 2007 WSOP event was an unforgettable experience for him and could not forget it. Tuan said that he had not bought anything like a car or a house with the prize money, but did give back some money playing poker online. He did not like taking risks and hence has settled down a bit. He is very comfortable with his life and happy that his life has changed after the 2007 WSOP event.