The casinos in Connecticut have been seeing a revenue decline continuously for the past nine years.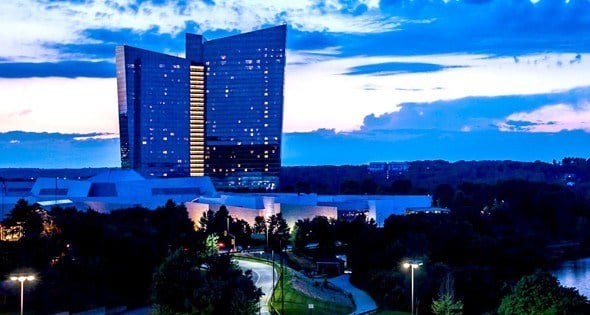 This has hit the state very badly and they were looking for different ways to stop the revenue decline. The Connecticut Senate has given a thumbs-up to set a third casino in the state. They have passed the new casino bill and have sent the proposal to the House for immediate action. This bill was passed with a 24-12 vote count. With the permission for setting up this casino getting through, the Mashantucket Pequot and Mohegan tribes get an opportunity to jointly run a casino in East Windsor.
The tribes are looking to come out with a Las Vegas-style facility with an investment of $300 million. They have plans to set the casino at a former movie theater. It will be located very close to the MGM casino that is coming up in Springfield, Massachusetts that is barely 15 miles from the proposed site of the Connecticut Casino. If this casino is built by the tribes, it will be the first casino in Connecticut to be not on a tribal land.
The opponents of this bill say that the new casino could violate the rules as the tribes are given the rights to build the casino. The MGM casino is also looking for a Connecticut casino under its name. This new bill passed by the Connecticut Senate has not gone well with the Nevada-based MGM. They feel that this arrangement is a bad one for the residents and for the state. Through this deal, the tribes will be getting 25% of the gaming revenue.
Uri Clinton, the Lawyer of MGM says that the vote by the Senate is not the final word for the casino expansion in Connecticut. The bill passed by the Senate does not talk about the license fee.